There's a fascinating slideshow showing maps of Africa here on the BBC website. My friends who want an independent Catalunya will be pleased with the first, a remarkable map produced by the Catalan State in the 14th century.
But this is the last slide, which shows how much the current borders in southern Africa reflect European colonialism. Click the image to open a larger version.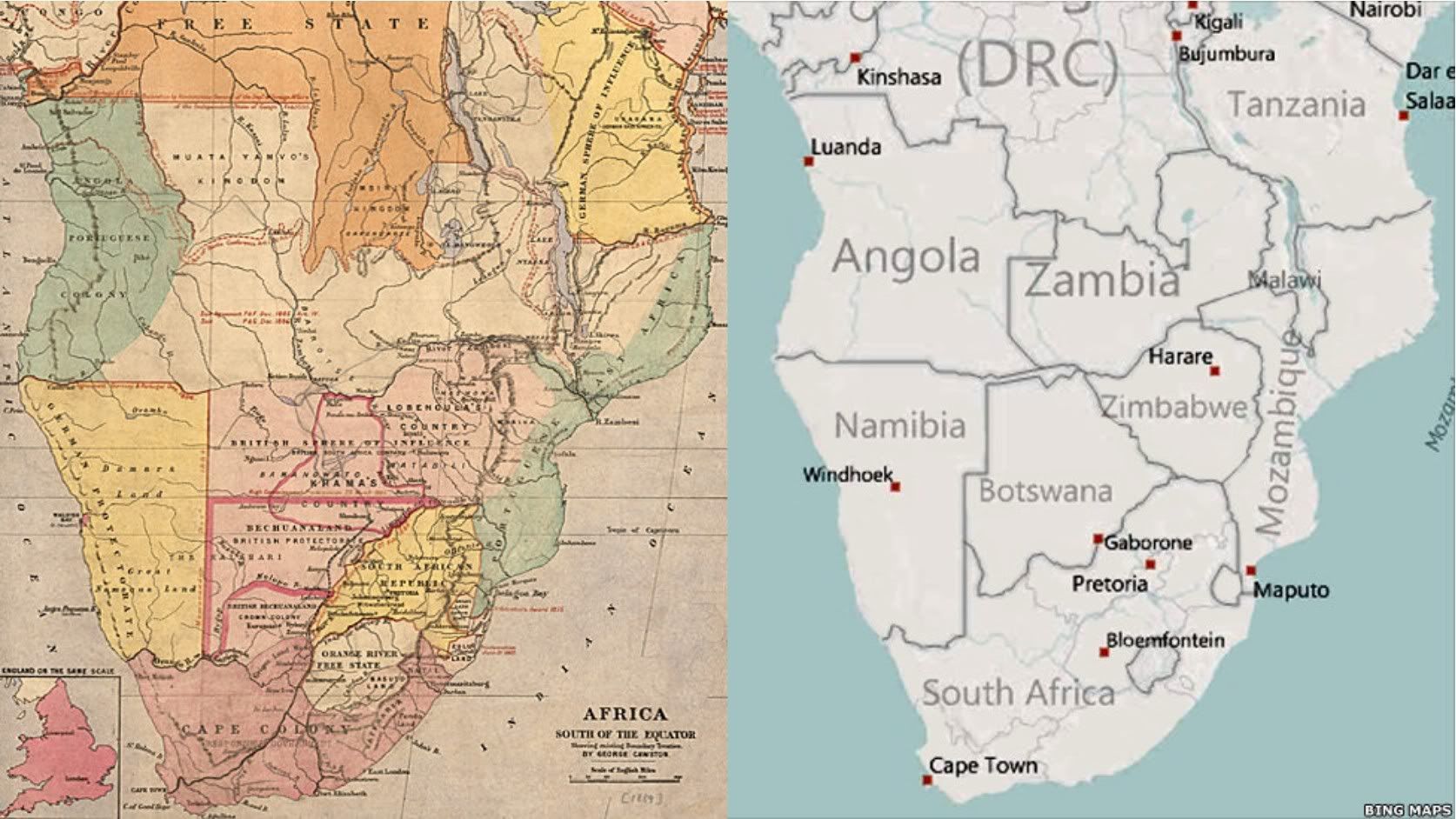 If we look at the bottom corner of the map from 1889 we can see another example of the same colonialism.