As this is the start of a new school year, I thought it would be good to celebrate the new Welsh-medium schools that are opening their doors for the first time.

Ysgol Tan-y-lan, Swansea
This is the first new WM school to open in Swansea since Llwynderw in 2002, and it is long overdue. Morriston is one of the parts of Swansea with the where the demand for WM education is strongest, but this is the first school in the area.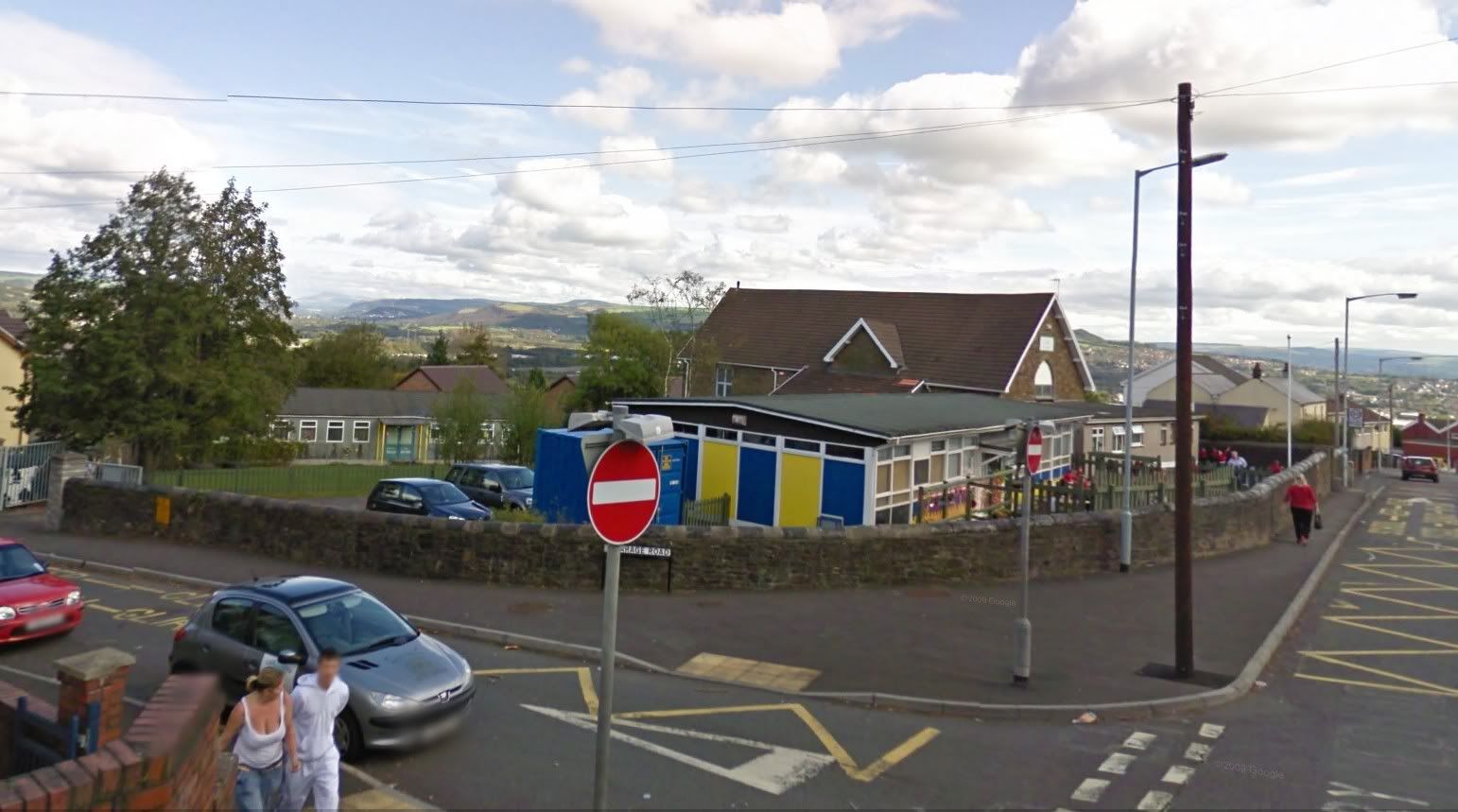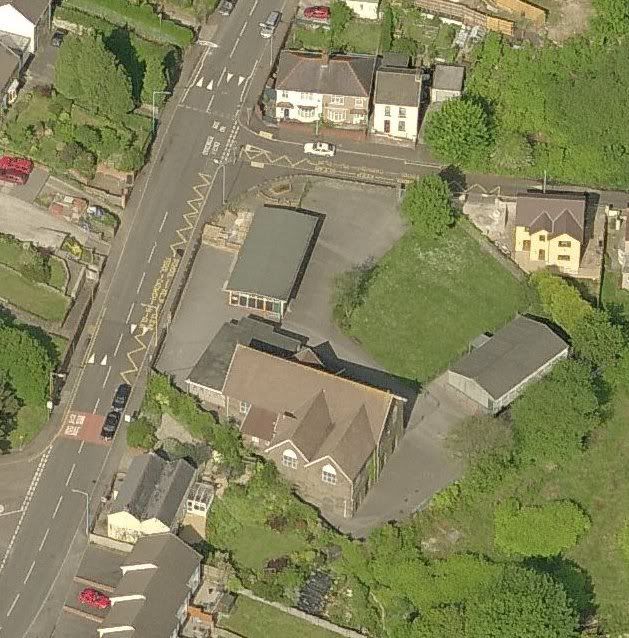 As we can see from the photographs, it is by no means a large school. When it was home to Graig Infants, it had a capacity of 113 which would imply an admission number of about 14.
But the demand for places at the school far outstrips that. As we can read here, the school will start with 20 children, and another 15 are due to start after Christmas and Easter. So it seems very clear that Swansea are having to admit children on a basis that will be unsustainable in the long term. They will therefore need either to open another school or find new premises for this school within about three years.
Swansea are set to open another new Welsh-medium school in Bon-y-maen on the east side of the city next year. However I still think that the best solution to meet the demand in and around Morriston will be to re-open Arfryn Primary as a WM school and adjust the catchment areas accordingly.

Seedling School at Maindee Primary, Newport
This new school is Newport's third WM primary and is being housed within Maindee Primary, just behind the Rodney Parade rugby ground, which has a very large number of surplus places. The school at Bettws, Ysgol Ifor Hael, was only opened in 2008.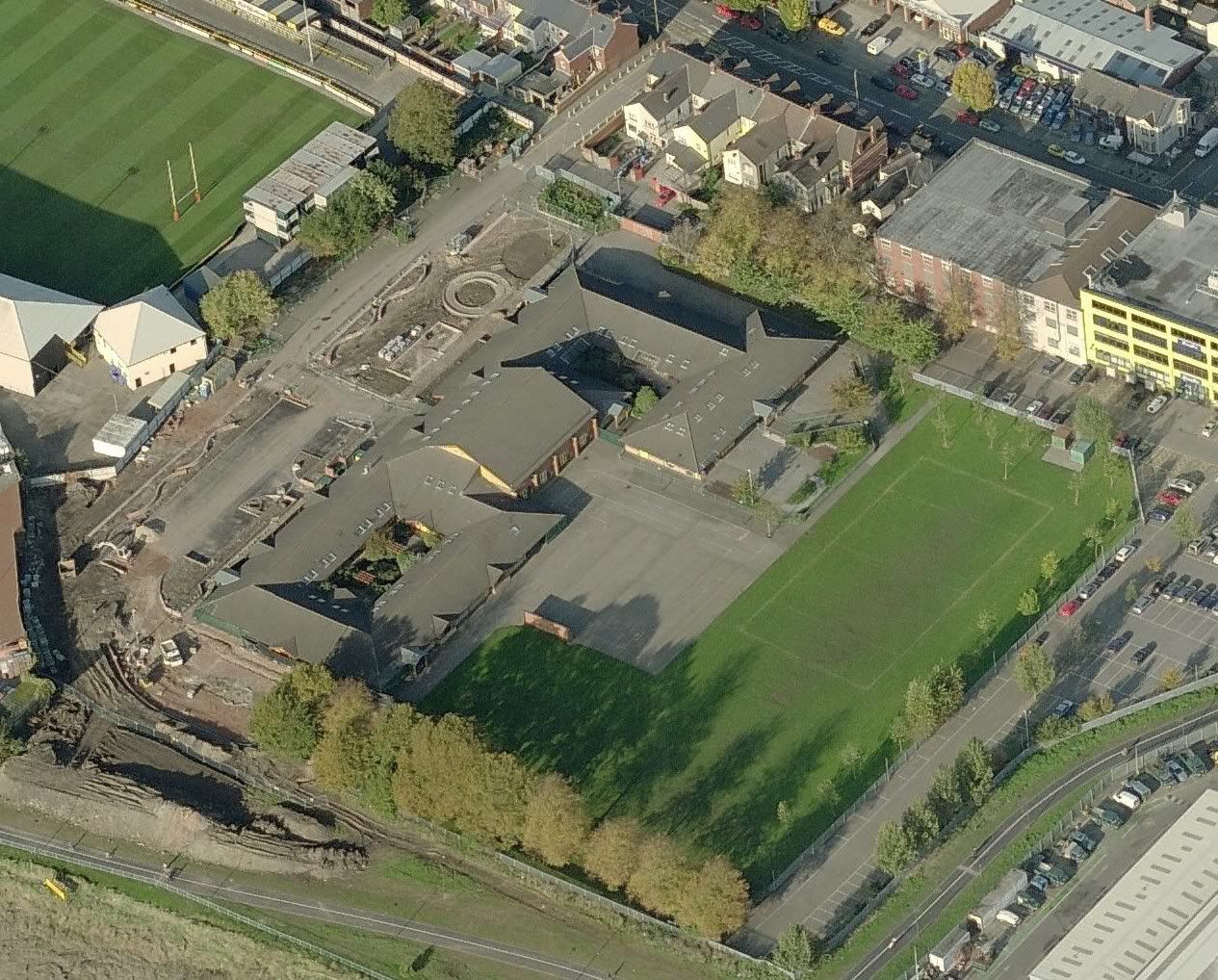 There will be space for an annual intake of 17 children, although I'm don't know how many are starting this week. Eventually Newport will have to find a permanent location for the school, probably within three years.

Ysgol Dewi Sant, Llanilltud Fawr, Vale of Glamorgan
This is one of two new WM schools established in the Vale of Glamorgan this year. They are both described as "Starter Schools" and are in temporary buildings. This one is just next to the comprehensive school and leisure centre in Ham Lane East. No photographs as yet, but these are the plans:

I have to say that, as temporary buildings go, the quality is very much higher than would usually be expected. The layout is good, and I've been told that everybody is pleased with how light and airy the space inside is. There are 18 children starting this week, and if the numbers grow as expected it will need to be extended in a couple of years time.
It's perhaps worth noting that this sort of solution can be implemented very quickly. Only ten weeks ago, local MP Alun Cairns and headteacher Helen Jennings were standing in an empty playing field. Then the new school arrived on the back of six lorries.
Ysgol Gwynfor, Y Barri, Vale of Glamorgan
This starter school is the grounds of Ysgol Gyfun Bro Morgannwg. The design is identical to Dewi Sant, except that an additional double classroom unit has already been added, and the plan is for a further extension to be added in due course. As with Ysgol Dewi Sant, headteacher Sian Owen is very impressed with the standard of accommodation.
There are 17 children in the reception class, and another 10 in the nursery with more expected after Christmas and Easter.
The school has been given the temporary name of Ysgol Nant Talwg, but I'm sure that this is only because it isn't yet housed in a permanent building worthy of Gwynfor Evans' name.
-
Although the quality of both these demountable buildings is very high, they will eventually need to be replaced by permanent buildings, almost certainly on the same site. But when this happens, there is absolutely nothing to stop them being moved to a new site to start another new school, either in the Vale or somewhere else.
A few years ago, the Vale of Glamorgan undertook a comprehensive survey of parental wishes regarding Welsh-medium education, found that the demand was much higher than their current provision and, to their credit, then acted quickly to meet the need. This is an innovative solution, and other local authorities could learn from what they've done.
-
Maybe four new schools are not as many as we'd like to see, but every one is a step forward. They represent the hard work of those who have campaigned for them, often for many years, and that's something to thank them for and celebrate.