This is a map to warm the hearts of everyone who wants to see an independent Scotland. A truly stunning victory for the SNP, and one to make everyone who wants to see an independent Wales more than a little envious.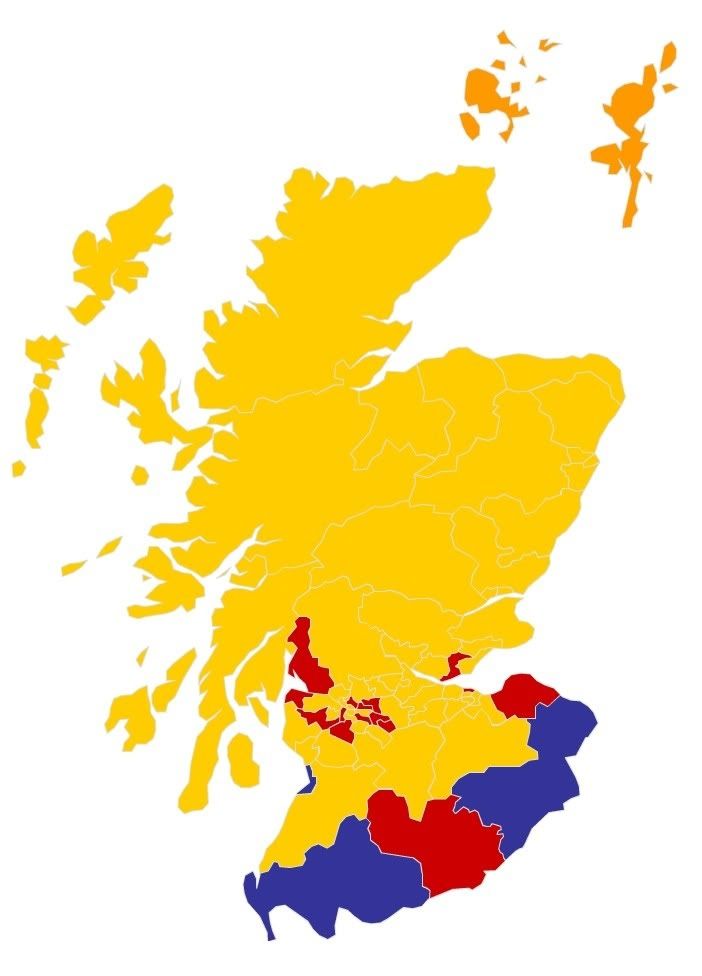 But one thing struck me immediately: the solid block of support for unionist parties in southern Scotland. As I'm sure most people already know, Scotland is split into two ITV franchise areas. STV, an amalgamation of what used to be Scottish TV and Grampian TV, serves most of Scotland, but the southern part is in a franchise area served by Border TV which includes a large chunk of England.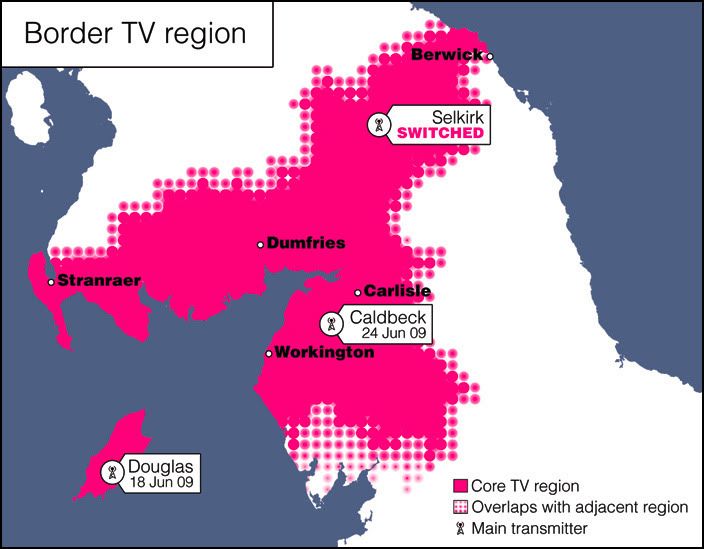 As we can see, the voting pattern almost exactly reflects the franchise boundary. To me, this suggests that the broadcast media play an enormous role in determining the political agenda of the areas they serve. STV serves only Scotland, and therefore is able to focus more on Scottish issues than UK issues. But Border TV, because it serves parts of both England and Scotland, is of necessity going to have a different focus, centred more on UK issues than Scottish issues.
If we're looking for reasons to explain why the political agenda in Scotland is more focused on Scotland than is the case in Wales, this is probably one of the them. For how many parts of eastern Wales get their regional TV from England?
If we want our next general election in Wales to be fought on Welsh issues rather than the UK issues that this one has been fought on, one of the keys will be to ensure that all parts of Wales are served by broadcast media that can focus properly on Welsh issues.