I suppose that any incident that closes the section of the M4 through the Brynglas tunnels is like a red rag to those few people who still want to see a new motorway built on the Gwent Levels parallel to the M4, and I must thank Oggy Bloggy Ogwr for repeating the points I made before in this post about why it was such a bad idea and why the Welsh Government was right to reject it in 2009.
But I would emphasize one point, which is that there is a problem on that section of the M4, and that a relief road is needed both to provide a better alternative for local traffic that passes through Newport and to increase the resilience of the M4 on the rare occasions when it is closed because of an accident. However, there is all the difference in the world between a relief road and a new parallel motorway.
When Ieuan Wyn Jones made the decision not to proceed with the new motorway, he also made the decision to improve the Southern Distributor Road and the road serving the Llanwern steelworks in order to provide this much needed alternative, as shown below. Click the map for an enlarged version.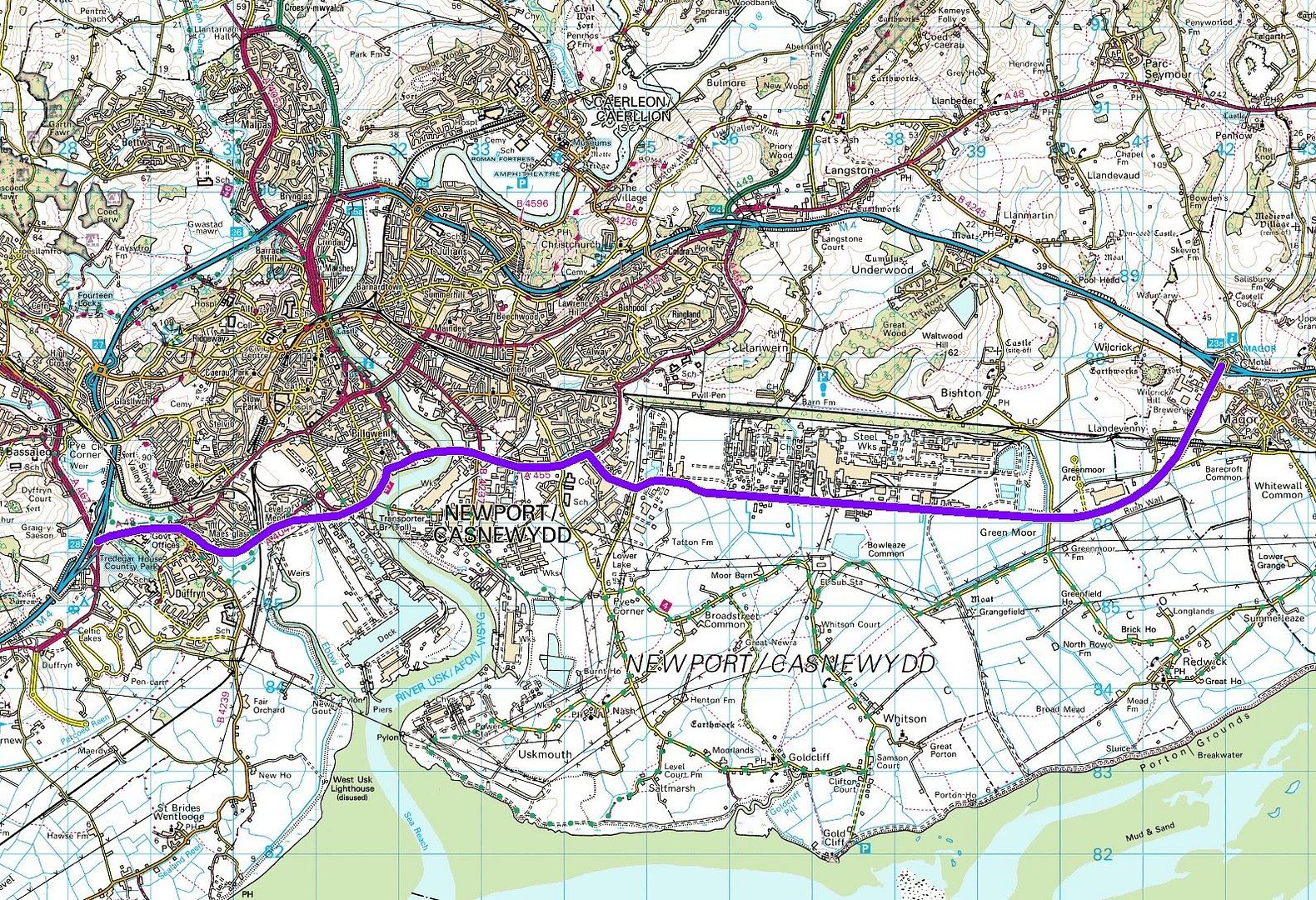 As yet these improvements haven't been made, we are still in the process of consultation. But when these improvements have been implemented, this relief road will provide an alternative which will very much reduce the impact and delays resulting from the sort of closure we have just seen.