It's Christmas Eve, and I'm as much into Siôn Corn and the magic of Christmas as anyone else, so I hope everyone reading this gets what they want most for themselves and for those they love at this time of year.
I thought this ecard from S4C was particularly appropriate.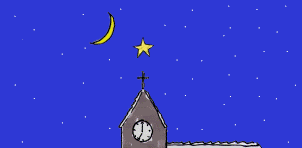 But Christmas is about celebrating the birth of Jesus. And, as Ian Anderson put it back in 1972, we'd do well to remember the things he later said.