Reading the news that the value of Welsh exports has dropped by £1.6bn in the last twelve months, and that the decrease is greater than in any other part of the UK, is not exactly the best way to start a Sunday morning. But it's always best to look at the source figures rather than rely on the headlines, and those figures are here:
Welsh Exports: Second Quarter 2010
The first thing that stands out is this graph on the front page. It is one instance where a picture really does paint a thousand words: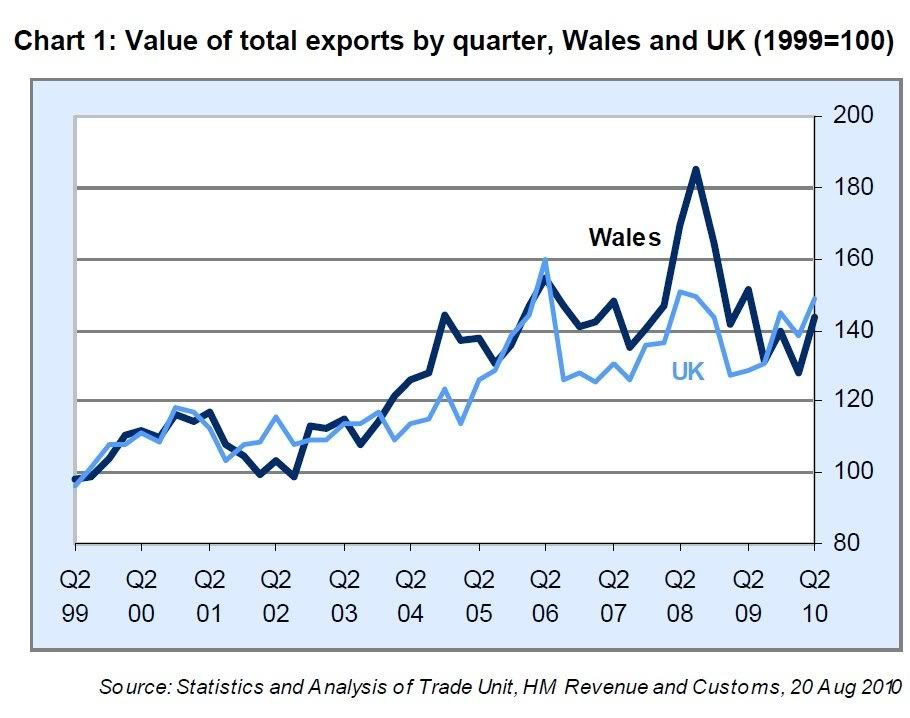 So yes, the downturn since the start of the banking collapse has been very severe for Wales; but for almost the whole of the decade since the Assembly was set up Wales has been very comfortably outperforming the UK as a whole. Right now, the line on the graph is a bit igam-ogam, but we are only fractionally behind the UK.
This is nothing to be complacent about, of course ... but nothing to beat ourselves up over, either. And if our strong growth in the last quarter is repeated again, we should be back on top in three months' time.