In October last year, I wrote about Tidal Lagoon Swansea Bay's proposal for a tidal lagoon in Swansea Bay in some detail. There's not much I'd want to add that I didn't say then. I think it's a good scheme, and one that should definitely be built.
The company has now produced this video, which strikes all the right chords.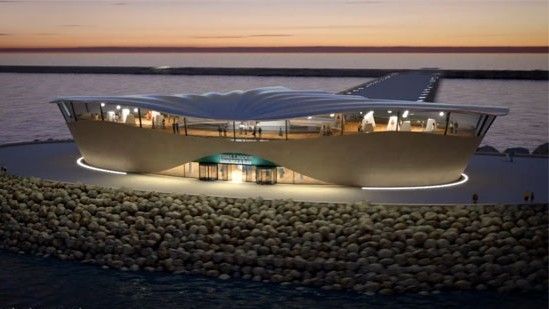 I'm generally impressed with the architectural quality of the scheme, although the drowning dragon is perhaps a little too much. And I was intrigued by the idea of the kelp and oyster beds; a nice touch, if not exactly central to the project's viability.
Full details are on the TLSB website.