With a hat-tip to Bronglais, I've just learned that Wales' very own Centre for Alternative Technology at Machynlleth has published a report called Zero Carbon Britain 2030. Download it by clicking the image:
This is a summary of what it's about:
A great many solutions to climate security are the same as solutions to energy security and to long-term economic recovery. A flagship of a new economic approach, ZCB2030 will show how we can re-focus the ingenuity of the finance sector on the actual challenges at hand. Rather than residing precariously at the end of the peaking pipeline of polluting fossil fuel imports, Britain can head an indigenous renewable energy supply chain powering a lean, re-localised economy. Every field, forest, island, river, coastline, barn or building holds the potential to become an energy and revenue generator, with different technologies appropriate to every scale or location.

Zero Carbon Britain 2030 clearly illustrates how the parallel de-carbonisation and re-vitalisation of the UK economy would work, creating a single document of immediate relevance to policy-makers everywhere.
This report follows hard on the heels of the report by the Offshore Valuation Group that I mentioned in the second part of this post. The major conclusion reached by each report is the same: that we simply don't need nuclear energy. The difference is the OVS report concludes that we can generate all the electricity Britain needs from offshore renewables by 2032, whereas this report says that we can produce the overall energy we need by 2030, including onshore renewables and biomass and with a programme of energy saving measures in buildings, transport and behavioural change. This diagram shows how: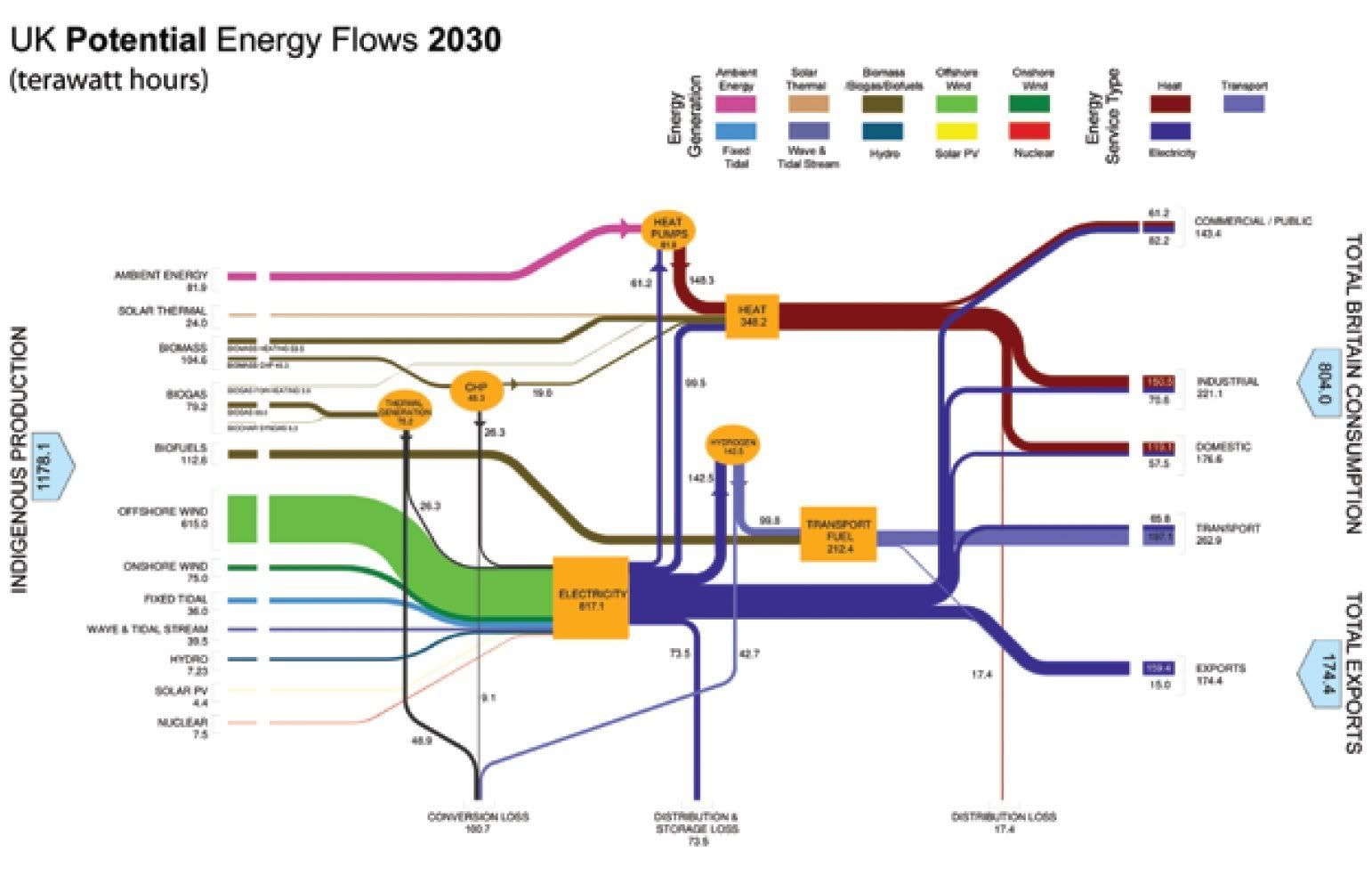 For me, the most useful chapter was the one on Renewables, which says:
This chapter demonstrates how Britain can create a carbon-free, electricity-based energy system by 2030, using renewable energy and biomass alone, and without recourse to nuclear power.
As full report is 384 pages long, it might be best to start with the executive summary at the beginning and that chapter. But this is the full list:
• Climate science
• The energy security context
• Equity
• Climate and the built environment
• Transport
• Motivation and behavioural change
• Land use and agriculture
• Renewables
• Distributed generation and microgrids
• Policy and economics
• Employment
• Residual emissions
All in all it's a good handbook of information to download and use for reference. If Wales is to avoid being landed with a nuclear power station that we don't want, we need all the authoritative information we can get on better alternatives to it.