As reported in Wales Online today, Carwyn Jones has come up with the same old-knee jerk reaction to an independent Wales by saying,
Plaid Cymru would argue for independence. My view is that it would leave a 15% difference between what we raise and what we spend. Now that gap is not easy to make up, and for me that's why independence makes no financial sense.
Now it may well be true that there is a 15% difference between the two, and that it is a big difference. But that assessment has, to a large extent, to be based on assumptions because the Welsh Government steadfastly refuses to collect the figures in the same way as the Scottish Government does for Scotland in GERS.
-
However it is silly to use any difference between income and expenditure as a reason for not wanting Wales to be independent. In fact the difference between what the UK raises and what it spends is much greater than 15%, and the UK only manages to survive because it keeps borrowing money each year to make up the shortfall.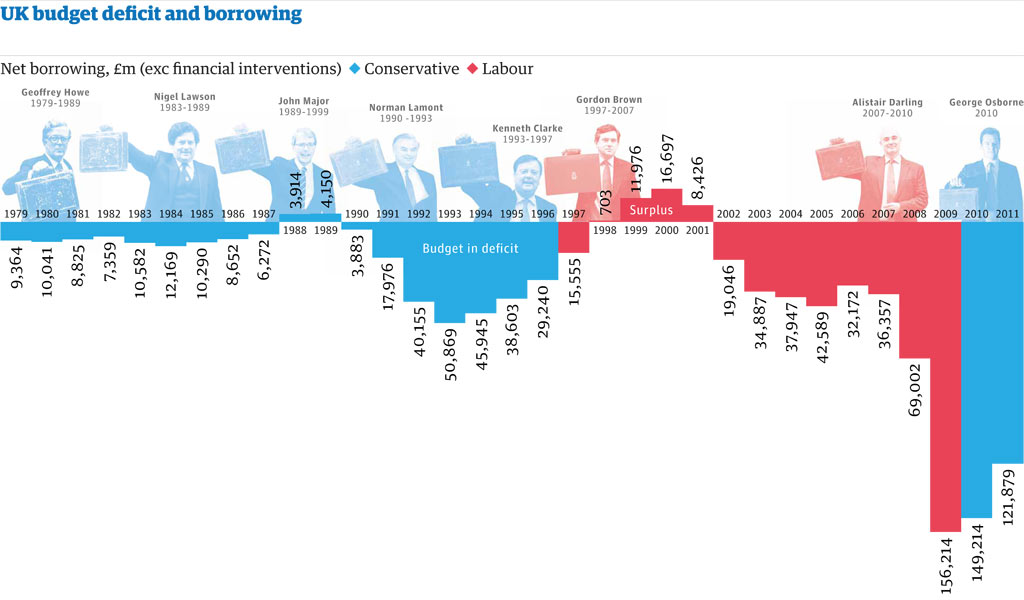 The figures for the UK's deficit are here, and the figures for UK public spending are here. By subtracting the first from the second, we can see how much the UK raises in taxes, duties and other charges. For the last three years, the figures are:
2009 ... income £465.2bn, spending £621.4bn, difference £156.2bn or 33.6%
2010 ... income £511.6bn, spending £660.8bn, difference £149.2bn or 29.2%
2011 ... income £559.4bn, spending £681.3bn, difference £121.9bn or 21.8%
So don't be taken in by a glib answer from a glib politician, even if he is the First Minister of Wales.