Cardiff published a consultation document on the new school to replace Treganna this week. Download it by clicking the image:
Nearly everything in it as we've been led to expect, and I can't imagine there'll be any serious objections. It's going to be a three-from entry school built on land owned by the council off Sanatorium Road, between the Arjo Wiggins paper mill site and Lansdowne Surgery.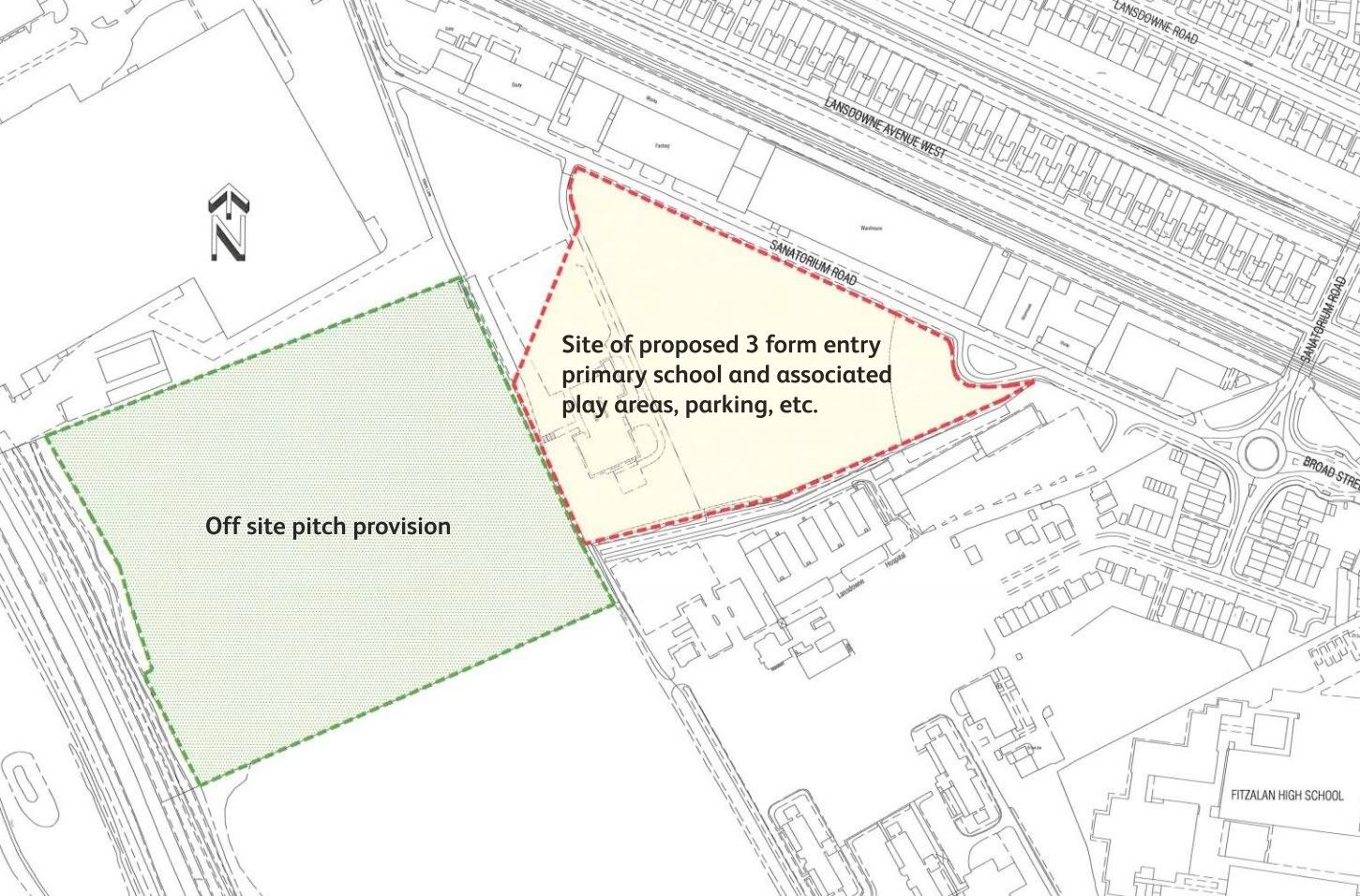 The catchment areas for Treganna and Pwll Coch are to be revised as shown below. Again, nothing surprising. Perhaps they are a bit awkward because the two schools will be only a few hundred metres apart, but there is no other sensible way of doing it.
However there was one thing that particularly stood out in the document. This table shows the Welsh-medium intake for the current school year and the projected intake for the next three:
Pwll Coch is a 2FE school, and the new Treganna will be 3FE. This means that their combined intake capacity (admission number) will be 150 children. The problem is that the demand is projected to be 157 in September 2012 and 171 in September 2013, which is when the new school will open. Therefore even this new 3FE school (which is already bigger than I'd like any primary school to be) will be inadequate to meet the demand.
So where are the additional 21 places a year going to come from in 2013? A number which will certainly keep on growing in subsequent years. It should be very obvious that yet another WM school will be needed, and looking at the catchment area map, it seems obvious that this needs to be somewhere in Grangetown.
The possibilities will be either to build a new school, or for the new WM school to be set up in an existing EM school building. There are six in that part of the WM catchment area, four in Grangetown (Ninian Park, Grangetown, St Paul's CiW and St Patrick's RC) and two in Butetown (Mount Stuart and St Mary the Virgin CiW). Looking at the capacities and current numbers, two are over capacity, none of the others has any great number of surplus places, and the numbers in all but one are growing. So I don't want to put any of them into the firing line. The only general point I would make is that as more children go to WM schools, fewer will go to other schools. A proper analysis of population trends and parental preferences would be needed before any proposals could be made.
But it is clear that a solution does need to be worked out, and worked out urgently, because even on the day it is opened the new 3FE school will not be big enough to meet the parental demand for WM education in this part of Cardiff.
-
However I do think there is an obvious temporary solution that might give bit of breathing space. At present, Tan yr Eos operates as an overflow for Treganna, but also draws children from Grangetown. Tan yr Eos was intended to be a temporary arrangement for a year of two in the existing buildings of Ninian Park Primary, but has now had to be enlarged with temporary accommodation in Sevenoaks Park. This is definitely not a good permanent arrangement, yet to me there seems to be no reason why the children presently there should not transfer to the new school as planned, but that Tan Yr Eos should begin again as a new starter class which can take the 21 places need in Grangetown in 2013 and maybe an additional 30 in 2014, to then move to permanent accommodation in 2015 at the latest. For that reason, I think it would be premature to arrange to dispose of the accommodation presently used by Tan yr Eos.
-
The new Treganna on the Sanatorium Road site is designed to meet the existing, long-standing problems of overcrowding in Canton. It's taken a long time to get to this point, and it is now the only solution available. But the real challenge is to keep ahead of the game so that children in Grangetown won't have to endure the same sort of overcrowding. If Cardiff don't work on a solution now, the same problems are inevitable. As always, they need to be planning for the city's next Welsh-medium school.